SYKES
Sykes has provided people around the world with reliable and powerful portable pumps since 1857. From continent to continent, Sykes pumps have proven to be the industry standard in the field, moving clean water, sewage, sludge, and slurry – in short, whatever the site demands. Sykes is able to achieve such results because the Sykes pump is the only pump that operates equally well on sewer bypass, well-point and straight dewatering applications.
Sykes patented vacuum pressure seal, Univac priming system, and back flush systems make the Sykes pump the most versatile unit in the world. It is truly one pump for all needs. Sykes innovation, commitment to quality, and expertly trained consultants ensure the most efficient pumping results for its customers.
AMERIPUMPS
AmeriPumps became the manufacturing arm of Sykes pumps for the Western Hemisphere in 2001.
The AmeriPumps design team took the Sykes pumping mechanism and created a line of products that could meet the rigorous demands of the market in the Americas. Taking into consideration durability, ease of use, portability, versatility, and environmental concerns, AmeriPumps has created a product that meets or exceeds the industry standard.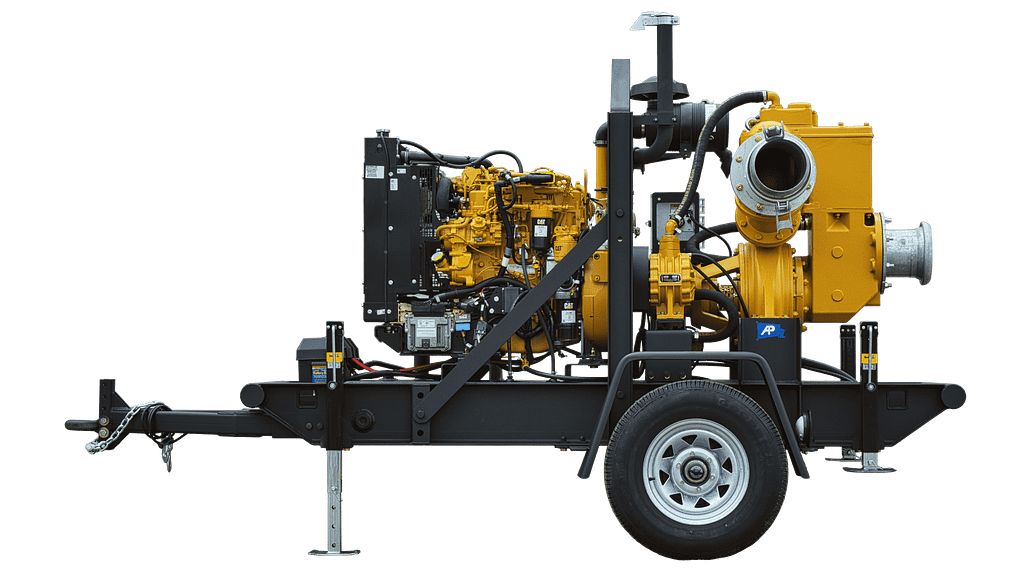 Where Can I Find Your Pumps?
Sykes AmeriPumps are available through many Caterpillar dealerships throughout the Americas. For more information or to see a pump in person, please contact the distributor near you.